6 Essential Tactics to Ensure You Get the Best Rate
Simplify your equipment financing process with our Free Guide.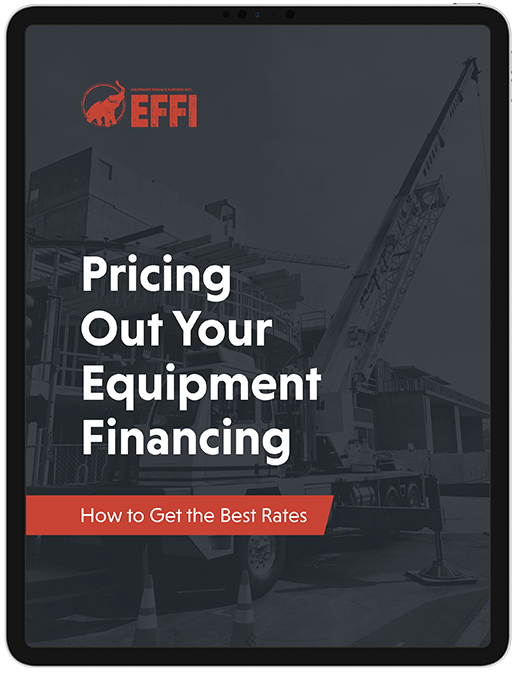 Finding the best rate and financial partner for your equipment financing can be challenging. We hope this guide alleviates the burden of procuring a loan or lease and equips you with the necessary tools to ensure you are getting the best deal for your business.

If you are seeking financial assistance on your next equipment project, this guide will provide you with an actionable plan to get the best rate with the right loan or lease partner.

This guide will teach you:
Why you should broaden your loan or lease search

How to present your numbers strategically

Where you can improve your financial metrics

How to negotiate loan or lease structure

Why you should consider all-in financing

How to ensure your project is well financed
Implementing these steps into your equipment loan or lease procurement process could save your organization millions of dollars on your next project.
Download the guide to get informed.
About EFFI
EFFI provides Well Priced & Well Structured financing solutions to enterprise clients. If we provide exceptional finance solutions, raise industry standards, and strengthen the nation's infrastructure, then we can say that we are focused on our mission.